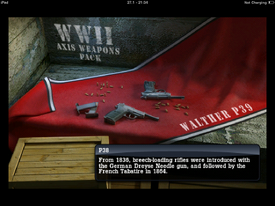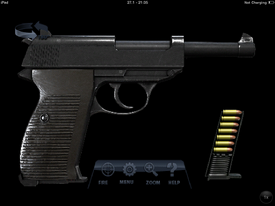 The Whalter P38 is a
pistol
included in the
Axis Pack
of the
Gun Club 2
The Walther P38 is a 9 mm semi-automatic pistol that was developed by Walther as the service pistol of the Wehrmacht at the beginning of World War II. It was intended to replace the costly Luger P08, the production of which was scheduled to end in 1942.
Ad blocker interference detected!
Wikia is a free-to-use site that makes money from advertising. We have a modified experience for viewers using ad blockers

Wikia is not accessible if you've made further modifications. Remove the custom ad blocker rule(s) and the page will load as expected.